Caddy™ System

£264.00 – £690.00 inc. VAT

The Caddy is a straight forward system that allows waterfed cleaning wherever there is access to a water supply.
Product Description
The Caddy system is a straight forward system, that allows water fed cleaning wherever there is access to a water supply.
There are several Caddy configurations. Units can be customised from de-ionisation for soft-water areas, to those incorporating reverse osmosis.
Providing adequate water pressure (50psi/3.5 bar min) is available, the Caddy system can supply an adequate stream of pure water for cleaning.  Up to 45ft in most cases.
Related Products
Trion™ Portable Window Cleaning System
The Trion on-site solution is a 3-stage Reverse Osmosis and De-ionisation Reach & Wash® system. Trion is powerful enough to deliver pure water to two waterfed poles.
View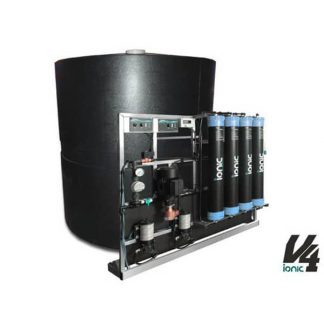 V4™ Static System
The V4 Static system is simplicity itself. 4-stage water treatment comprises Carbon, Sediment, Reverse Osmosis and De-ionising filters.
View
Task™ Trolley System
The TASK™ trolley is designed to get in where a vehicle would struggle, this portable systems is useful for all situations.
View