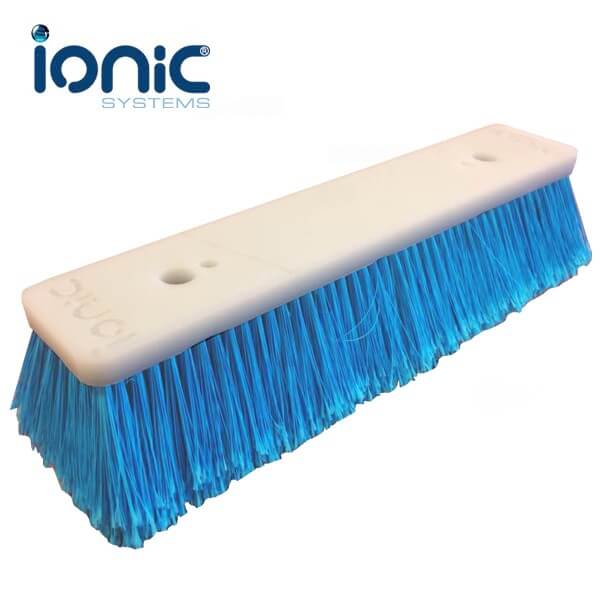 Ionic Flocked Brush

Robust flocked bristles, ideal for waterfed cleaning of cladding and other more delicate surfaces
Product Description
Ionic Flocked Brush.
Robust flocked bristles, ideal for waterfed cleaning of cladding and other more delicate surfaces
Related Products
Commercial Head Assembly Complete
Ionic Commercial  head assembly complete and ready to fit to an ionic ferrule (as found on all Ionic commercial poles)
View
Ionic Commercial Head Components
View
Brush Screw
Non-scratching brush screw for Ionic Commercial brushes. Produces a steady, uniform jet of pure water.
View