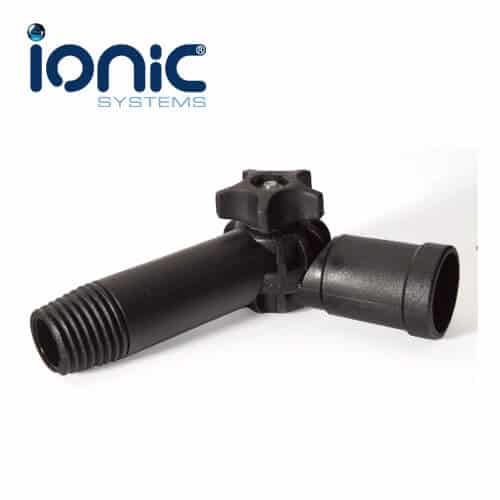 Angle Crank

Adjustable Angle Crank to connect Ionic residential brushes to the pole.
Related Products
Angled Residential Swap Top
The angled MultiPole SwapTop converts an Ionic Commercial pole to use an angled MultiPole brush head (instead of the commercial head assembly)
View
Commercial Head Assembly Complete
Ionic Commercial  head assembly complete and ready to fit to an ionic ferrule (as found on all Ionic commercial poles)
View
2MM Multiple Brush Jet
Connects the pole hose with the spray nozzle and brush-supply nozzle. The male push-fit also acts as a jet for residential brushes.
View