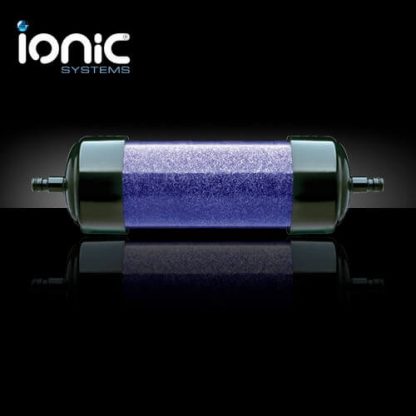 12-inch Linear Blue Colour Change DI Filter (0PPM)

Can be used to instantly purify water on demand.
Product Description
During use, the filter changes colour from blue to brown to indicate when the filter is nearing the end of its life.
Connects with standard 'hozelock' type fittings and can be attached to any water source (such as a garden tap) to purify water to Zero parts per million.
Related Products
Carbon Block Filter
Carbon Block Filter
View
Ionic 30-inch Linear 5 Micron Sediment Filter
For replacement on any Reach & Wash machine, or can be used on its own as part of a multi-stage water treatment system.
View
Ionic Water Softening Filter Cartridge
Replacement cartridge for Ionic Water Softening filters
View